Digital Diversity Dialogues – Discover how to facilitate challenging conversations with TurningPoint     WATCH WEBINAR

Most trusted test generation software
Within minutes, create assignments, launch classroom assessment questions and collect real-time responses to evaluate student performance. Upgrade to premium for access to online and mobile capabilities.
BUY NOW
Why ExamView?
The latest version of ExamView is unlike any other version with an improved look, enhanced features and functionality and the option for instructors to subscribe to ExamView Premium for online testing.

Multiple LMS integrations

Comprehensive student clicker support

Test Manager troubleshooting tips

Instructor-led and self-paced delivery

Modern user interface and style galleries

Support for recent operating systems
Content your way
ExamView allows you to create, administer and manage assessments using a variety of content.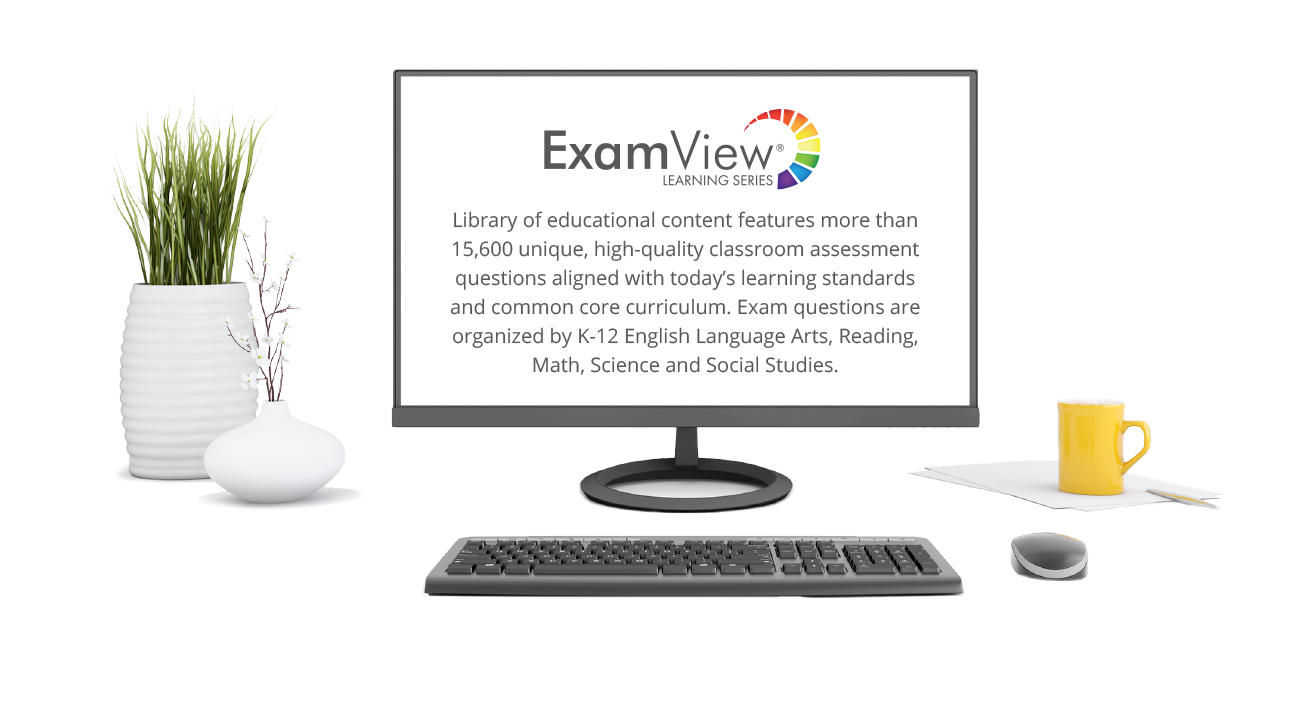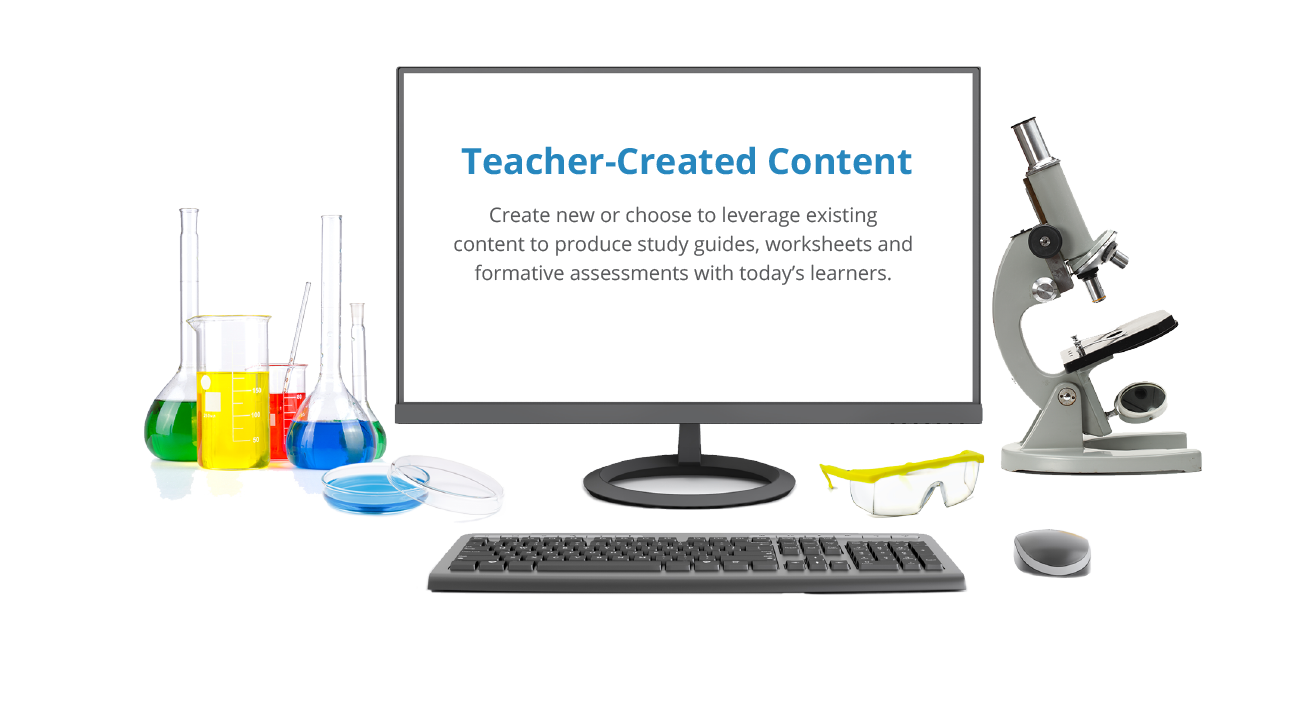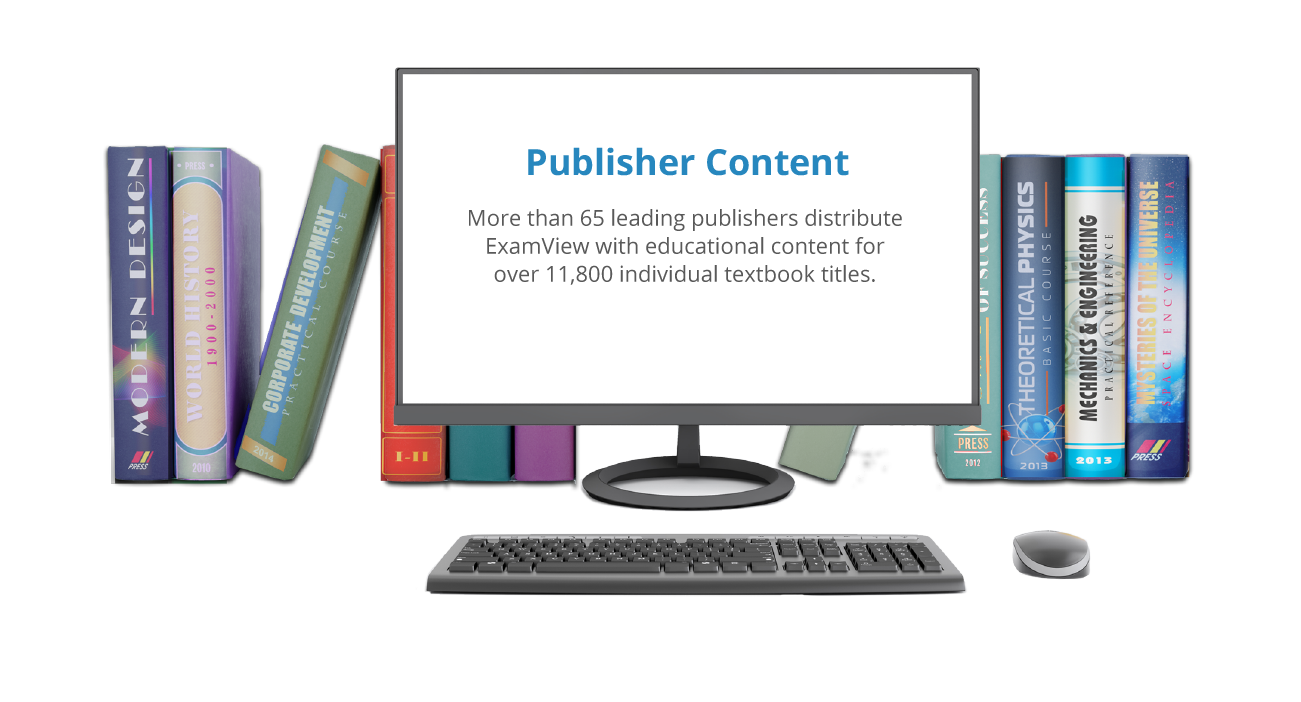 "ExamView is a great product to practice concepts in all areas. The fact that I can actually develop tests is a real plus."
Susan Maddalon, Sandhill Elementary School, Haines City, Florida
"The ease of using clicker software with ExamView makes Turning Technologies the clear choice in teacher lesson and assessment software."
David Perrel, Anderson High School, Anderson, Indiana
"ExamView offers features and functionality that make it a way more efficient tool than a regular word processing document."
Ben Swen, Coalhurst High School, Coalhurst, Alberta, Canada
A unique test generator and assessment tool

Various assessment questions
Use traditional test question types such as true/false, multiple choice, multiple response, numeric response, matching, completion, short answer and essay to review, re-teach and reinforce student learning.

Dynamic and bimodal
With dynamic content, generate multiple iterations of exam questions to test the same concept. Use bimodal to toggle between multiple choice and short answer question types, immediately changing the item difficulty level.

Customize test layout
Instantly change a student assessment to a two-column format, rearrange the questions, use a pre-defined test style similar to a state assessment, add a header or footer or create up to 26 versions of a test.

Track student performance
Assess, track and analyze learner performance with clickers or mobile devices with a low-cost upgrade to premium. A seamless integration lets you automatically launch test questions and answers and get instant results.
Introducing online testing capabilities
Upgrade to administer ExamView assignments online
Students can test at anytime, using any web-enabled device
An alternative to printed assessments and bubble sheets
Support BYOD or mixed environments with clickers
Tests and exams are automatically graded for efficiency
BUY NOW
They asked, you're listening
Are you a publisher looking to add educational content for your textbooks or wanting to purchase ExamView Premium subscriptions for your customers?