The year is 1950. Harry Truman is the President of the United States. Milk can be delivered to your doorstep. Charles Schulz just published a comic strip called Peanuts. And a postage stamp costs you three cents. It also marks the beginning days of assessment technology.
The first audience response systems would be developed for the U.S. Air Force to train personnel by integrating multiple choice questions into training films. From there, response technology advanced and grew into a trusted assessment platform to assess students.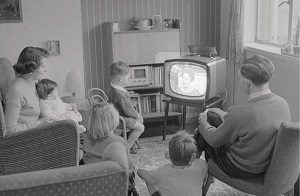 Early 1960s
Assessment Technology Goes Hollywood
Response systems are used to evaluate the thoughts and opinions of theater audiences on
commercial and theater productions yet to be released.
Late 1960s
One Small Step for Students. One Giant Leap for Education.
Colleges and universities implement response devices for engagement and assessment purposes.
1976
Out with the Old & In with the New
Audience response systems become fully digital with Yes/No buttons and numeric keys to expand upon basic voting.
1980s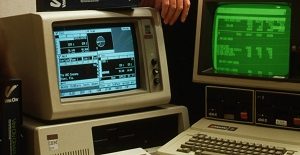 Presentations Get Totally Rad
Software and add-ins allow testing and assessment technology to be integrated into presentations for interactive learning.
1990s
Living in the Information Age
Response systems gain momentum for educational and business purposes.
2002
The Start of Something Good
Turning Technologies is founded in Youngstown, Ohio, and offers affordable response devices and interactive polling software featuring a direct integration with PowerPoint.
200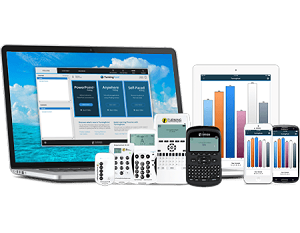 8
Going Mobile
Turning Technologies is the first educational technology company to market a mobile application and web browser to engage and assess learners.
Today
And We're Just Getting Started…
Turning Technologies is the global leader for learning engagement and assessment services. Our best just got better with the unveiling of the newest version of TurningPoint and enhanced mobile response capabilities.
---
Judson, E., & Sawada, D. (2002). "Learning from Past and Present: Electronic Response System in College Lecture Halls."
Barber, Maryfan and David Njus (2007). "Evolution: Seeking Intelligent Design." CBE Life Scieces Education, 6 (1), 1-20.
Gauci, Sally A., et al (2009). "Promoting Student-Centered Active Learning in Lectures with a Personal Response System." Advances in Physiological Education, 33, 60-71.
Jefferson, W., & Spiegel, D. (2009). "Implementation of a University Standard for Personal Response Systems." AACE Journal, 17 (1), 1-9.
Sullivan, R. (2008-2009). "Principles for Constructing Good Clicker Questions." J. Educational Technology Systems, Vol. 37(3), 335-347.
Audience Response System (n.d.).  "Wireless Technology for Audience Response, Interactive Voting, and Audience Polling Keypad Systems." Retrieved from  http://www.audience-voting-keypads.com/