Make your whiteboards and flat screens interactive – No annual subscription required!
Our WorkSpace software turns your whiteboards or flat screens into dynamic presentation tools that make students an active part of the learning process.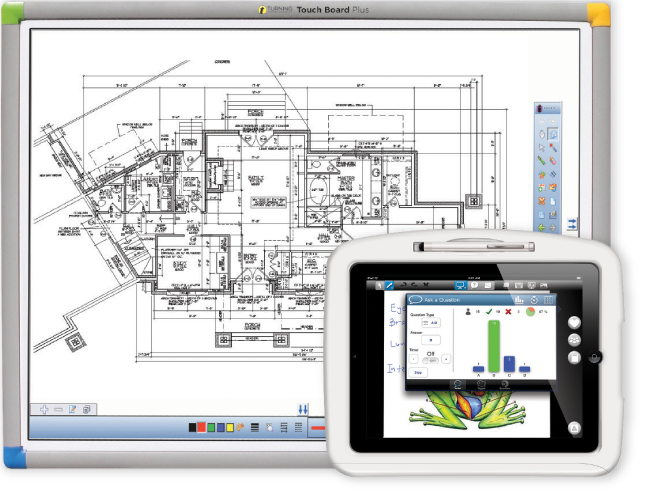 Use more than 65 interactive tools to write, diagram, manipulate and annotate over content.
Access 4,000+ teaching resources in a library of images, animation and interactive lessons.
Convert handwritten text, shapes and equations into legible, digital content.
Record events with sound for distribution to individual, homebound students or online posting for extended outreach.
Enjoy an open architecture that lets teachers work with materials in multiple formats from any source.
Best of all, WorkSpace has no annual subscription fee. A one-time purchase of $99 gives you a perpetual license and unlimited access to expert support. Quantity discounts are available.